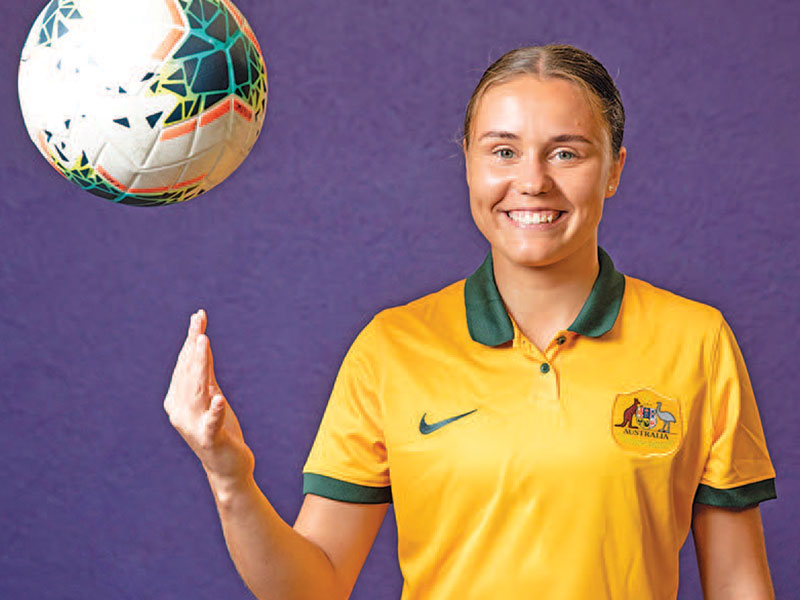 Werrington Downs local Bryleeh Henry is packing her bags and heading south after the 19-yearold signed a two-year deal with Melbourne City.
Henry, who made her Matildas debut in October last year, joins the club after making 21 appearances for the Wanderers across the last two seasons.
Henry also recently was part of the Young Matildas squad for the FIFA U20 Women's World Cup. She started all three fixtures and got on the scoresheet in a 3-1 win over Costa Rica.
City coach Rado Vidosic, who worked with Henry in Costa Rica, said the Penrith FC junior will further add to the team's attacking depth and provide another exciting option on the pitch this season.
"We're excited to be bringing one of the brightest young attackers in the country to our club for the next two years," he said.
"She's a player we've been following for a long time and she has always performed well when playing against us.
Bryleeh has an enormous amount of potential and importantly, she's also a good person whose values fit well within the culture of the group.
The former Xavier College student said she was "super excited" by the opportunity to join City and work with Vidosic.
"Melbourne City's one of the biggest clubs in Australia and having worked with Rado over the past couple of months and talking to him before that as well, I knew this was the best environment for me," Henry said.
"Personally, I'm just hoping to have a good season and really grow to become the best player that I can possibly be.
"Under Rado and with a great group of girls around me, I think that's something that's really achievable."
Meanwhile, the Western Sydney Wanderers have continued to recruit ahead of their upcoming A-League Women campaign, re-signing Mamre Anglican College student Ella Abdul Massih for the next two seasons.
The local resident featured in her first season of the competition last season with the Red & Black where she made five appearances at the back-end of the year.
The 16-year-old has been regularly selected for Junior Matildas training camps and was recently part of the squad that took out the AFF U18 Women's Championships in Indonesia.
Abdul Massih said she was proud to continue her journey at her hometown club.
"I'm a western Sydney girl and this club is my home. I was welcomed here with open arms and treated like any player would want to be," she said.
"I had role models in the squad last season who are like family to me now. Any player would want to stay at a club when they are treated so well and respected by their staff and teammates.
"The Wanderers are the club for me and without a doubt, there is nowhere else I'd rather be."