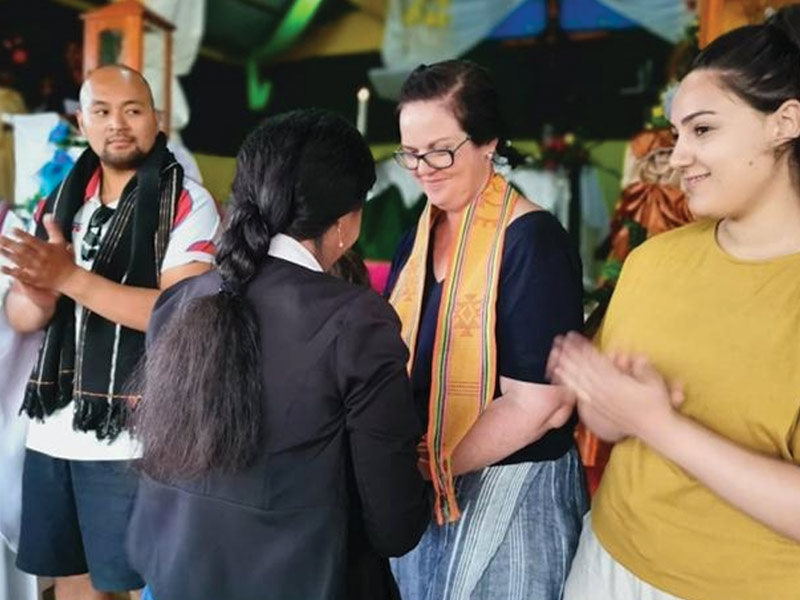 During 2019, ten teachers from Catholic schools across Western Sydney were commissioned as Teacher Ambassadors and travelled to the Emera Region in Timor. The journey was an opportunity to immerse themselves in the life of the community while building relationships and learning about local challenges and culture.
The Teacher Ambassadors are part of the Catholic Education Diocese of Parramatta FIAT program. FIAT stands for Faith in Action Team and is a small group of teachers in every school who work together to offer voluntary faith formation experiences for students within their school community.
The Diocese of Parramatta has had a long relationship with Timor through various fundraising initiatives as well as a previous Teacher Training Program in Same. The Teacher Ambassadors visited many remote communities and schools in collaboration with the ministry of Father Luan Le, a Capuchin Friar who previously ministered at Holy Family Parish, Emerton.
With the purpose of exploring and developing this partnership in line with the Diocesan Mission focus on connecting Faith, Learning and Life, the teachers from five Catholic Education Diocese of Parramatta primary and secondary schools interacted with the people of Emera as they shared liturgical celebrations and experienced daily life in the villages. Most children are unable to attend school in Emera, so the teachers led various art, educational, sporting and cultural experiences in the villages, much to the delight of the children and their parents.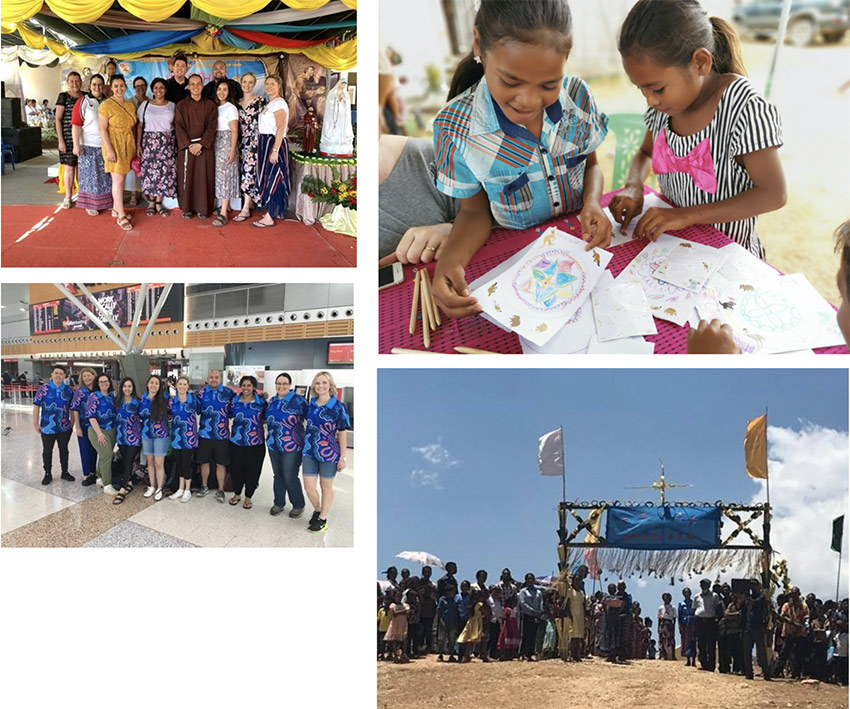 ---
What Teacher Ambassadors had to say about travelling to Timor Leste
The teachers found the sharing of Timorese history, culture, faith and the work of the Catholic Church extremely inspirational and made comments such as
The sense of community, hospitality and joy in the Timorese people will remain a part of my own identity.
Their faith is an integral part of their personal being and of their community. Without the help and support offered by the Church many Timorese would be left marginalised', 'This immersion experience revealed to me the face of God in the people I encountered.
We have returned home to Australia feeling humbled, privileged and grateful for everything we have and with a sense of responsibility to create awareness about the struggles, strength and resilience of the beautiful people of Timor Leste. We would like to thank these Parramatta Schools who have committed their support to these communities as well as the FIAT Teachers for their involvement and leadership in developing the first of the Diocesan Immersion Experiences.
This experience has now paved the way for both staff and students to participate in future Timor Leste immersions ensuring a partnership with the People of Emera that is based on mutual respect, a quest for knowledge and a shared faith.
---
Teacher Ambassadors
John XXIII Primary School - Lauren Hartz and Jonelle Gois
St Monica's Primary - Catherine Shaw and Angela Wedesweiler
Emmaus Catholic College - Joneil Yuzon and Lisa Dimarco
Xavier Catholic College - Isabella Plust and Joanne Taylor
Loyola Catholic College - Ryan Reyes
CEDP - Donna Dempsey