After much anticipation, the official PENRITH MONOPOLY game launches March 13th 2021 and Xavier College is so excited to officially announce we are on the board.
As a high performing school in the local area, based on 2020 HSC results, it's only fitting that we stake our claim on this little bit of local history.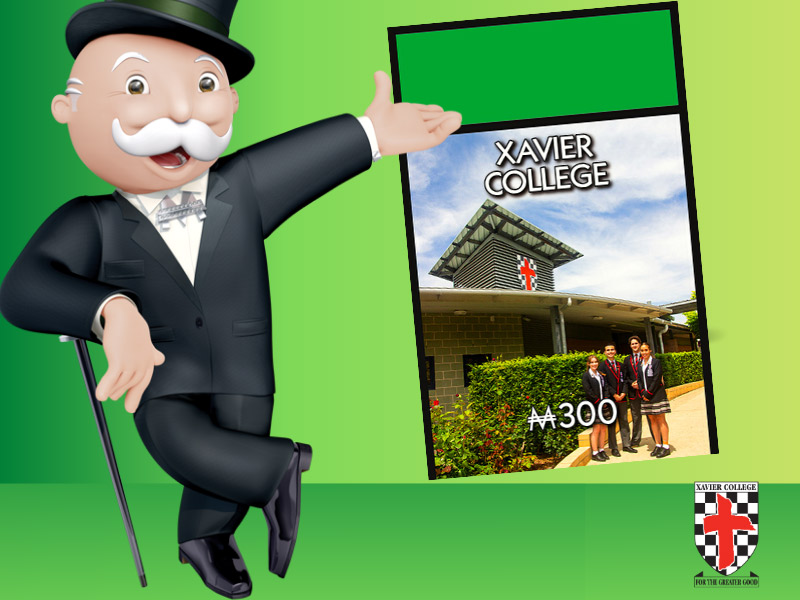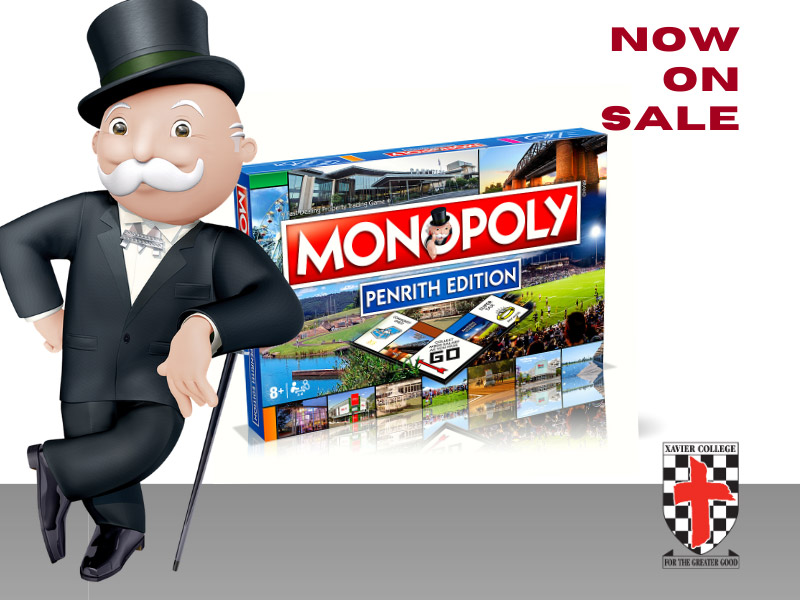 Purchase your copy from March 13th
You can purchase your copy for RRP$69.95 but don't miss out as numbers are limited.
All proceeds go directly back into school resources and our school community.
BUY YOUR COPY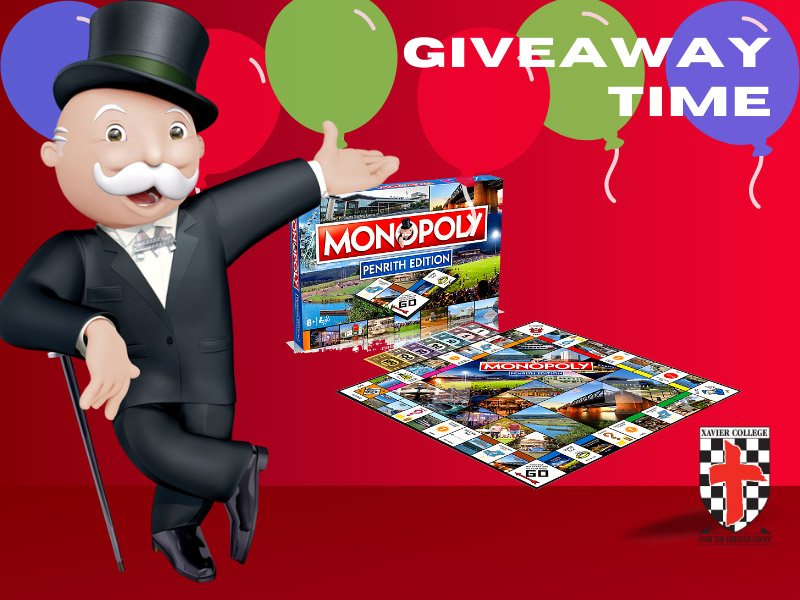 ENTER TO WIN
We're giving away a Monopoly Board a week until the end of term. Prize is valued at $69.95.
All you need to do is follow our facebook page @xavierllandilo and like the competition post.
It's that simple.
Competition ends on the 28th of March and the winners will be selected at random and announced each Monday. Good luck!
The first winner is announced 15th of March via Facebook.
XAVIER FACEBOOK PAGE
We are in good company
The worlds most popular board game immortalises Penrith and its landmarks.
Over several months, thousands of people and businesses having had their say, and after much deliberation, the locally themed squares selected that will make the entire game a truly Penrith experience are:
Brown
Nepean River and
Sydney International Regatta Centre
Light Blue
Nepean Belle
Aqua Golf and
Penrith Whitewater Stadium
Pink
Luddenham Country Markets
Club Paceway and
Throw Axe
Orange
Nepean Hospital
Museum of Fire and
The Joan Sutherland Centre
Red
High Street
Riley Street and
Westfields
Yellow
The Red Cow,
O'Donoghues and
East Bank Nepean River
Green
Xavier College
Emu Hall and
Mr Watkins
Dark Blue
Panthers Leagues Club and
Panthers Stadium
It's fantastic to see Penrith has its own edition of Monopoly, putting it in company with some of the biggest cities in the world. Penrith has so much to offer and that's reflected in the assortment of businesses and landmarks in the game. It's a testament to our city's strong community pride that so many local businesses have been eager to get involved.
Penrith Mayor Karen McKeown OAM
---
Monopoly Mayhem
With visits from Mr Monopoly to giant gameboards and dressups, checkout all the fun we've had preparing for the Penrith Monopoly Launch.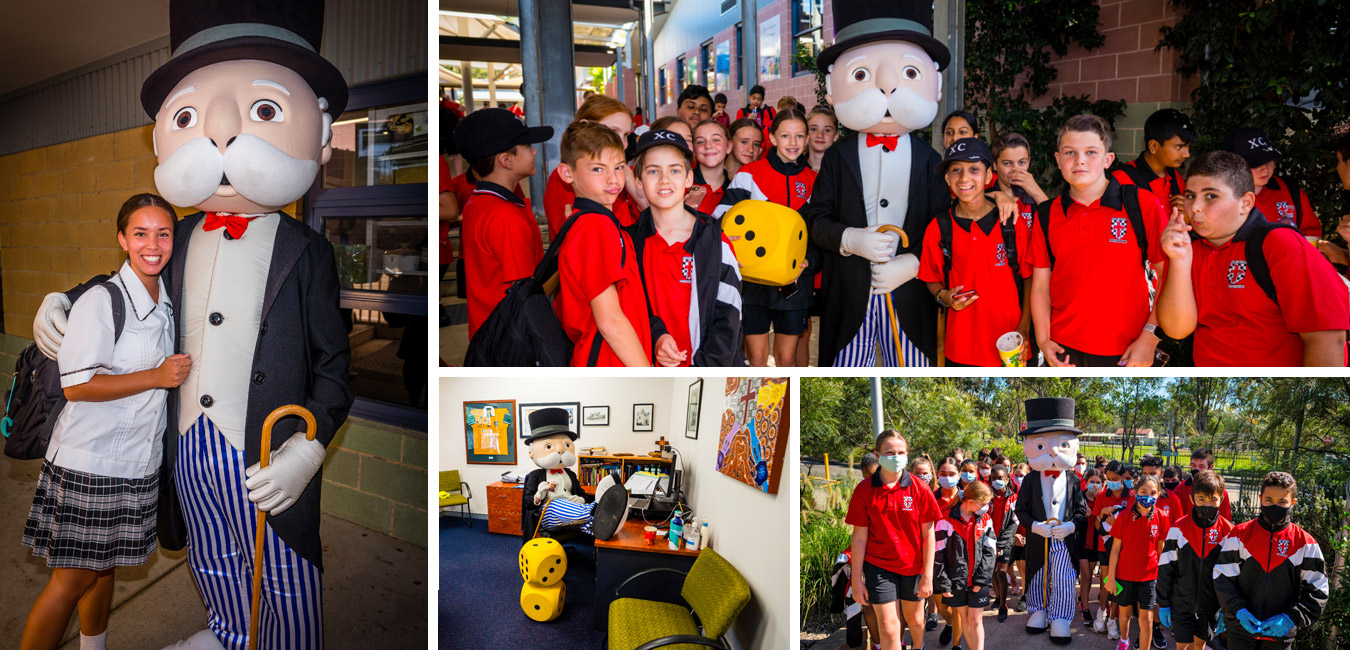 Download and view all the photos from this event
Check out all the Monopoly Mayhem from the Launch, click here Monopoly Launch