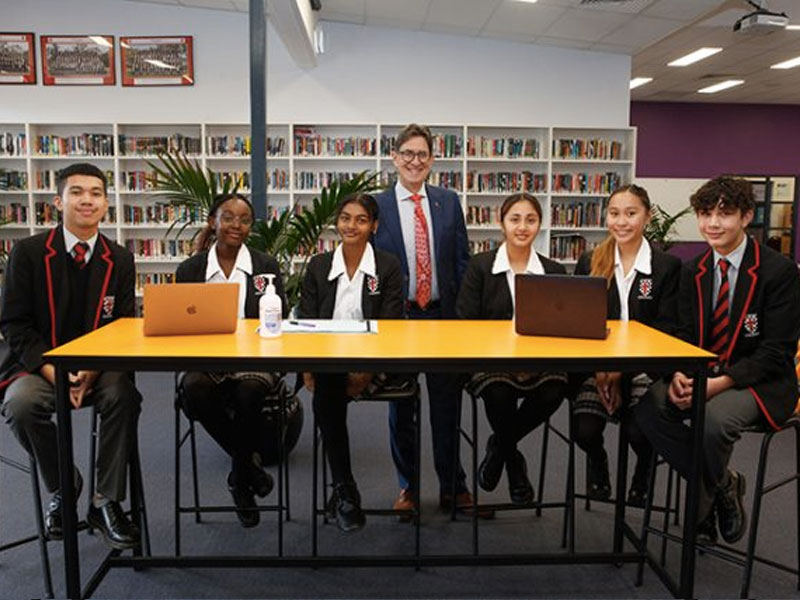 Xavier students with Principal Michael Pate. Photo: Melinda Jane.
A delegation of students from Xavier College recently attended a United Nations Youth Digital Diplomacy Summit to learn about the impacts of the online world in global communities.
Gadiel Alemana, Natalie Sibanda, Shreya Dahanasekar, Manaslu Bharati, Dominque Olesco and Nicholas Cheam attended the summit in their own time after being chosen by their teachers to represent the school.
"They taught us about how important power is and how it shouldn't be abused and how communication can have a huge impact on other people and communities," Shreya said.
The group participated in interactive problem solving, made to act as the government and a group of hackers, who had to negotiate with each other to reach a peaceful deal.
"It's important for our kids to engage in global, national and international issues because it gives them the sense that they're not in one village," Michael Pate, Principal of Xavier College said.
"Being involved in the UN summit let them realise that even from this small school in Llandilo, we can make a difference in the world."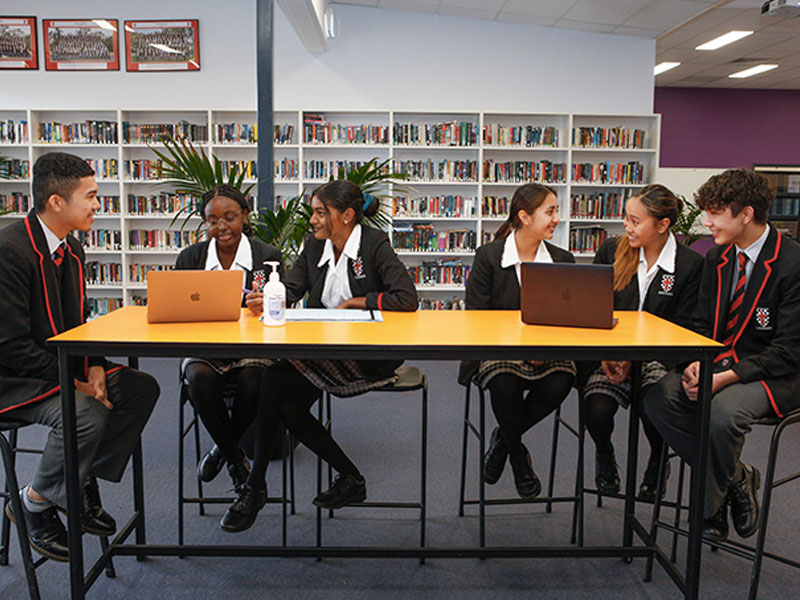 Students from Xavier College learn about global community. Photo: Melinda Jane