Stay up to date with the latest news from school, sporting and community events at Xavier Catholic College Llandilo.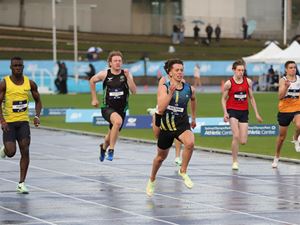 Gifted St John XXIII Catholic College student Sebastian Sultana is being heralded as a future Olympian and Commonwealth Games star after he and a number of other Catholic Education Diocese of Parramatta students produced amazing results at the NSW All Schools Championships recently.
Categories:

---
Featured Videos
XAVIER NEWS AND EVENTS
LEARNING SHOWCASE
SKOOLBAG MOBILE APP
For day-to-day operational matters, upcoming events, notices and notifications our primary parent communication tool is the Skoolbag Mobile app.
Learn More
LATEST NEWSLETTER
Download our newsletters to find out what's been happening and what's coming up at Xavier Catholic College.